Snow, ice, and sleet increase the risk that people will slip and fall, and winter activities such as skiing, snowboarding, sledding, and ice skating increase the likelihood of a shoulder injury. If you already experience shoulder pain, the dropping temperatures may increase your issues.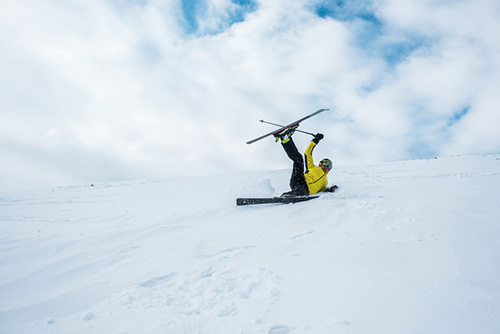 Much like the elbow injuries that can be caused by wintertime activities, most winter time activities can cause shoulder injuries such as sprains, strains, tears, breaks, and dislocations. Every shoulder injury varies in severity, and as such will require different treatments.
If you have injured your shoulder this winter, or are experiencing shoulder pain due to the cold weather, contact us to see what Prairie Orthopaedics can do for you. Dr. Patrick Hurlbut and Dr. Matthew Byington are Board Certified Orthopedic Surgeons with advanced training in arthroscopic shoulder surgery, reverse and total shoulder replacements and non-operative management of all types of shoulder injuries. If conservative management is determined to be the most optimal treatment for your condition, our team of highly trained physical therapists that specialize in shoulder rehabilitation will be happy to help you maximize your recovery time. Prairie Orthopaedics' physicians and therapists are your best bet to getting back on the slopes as soon as possible.