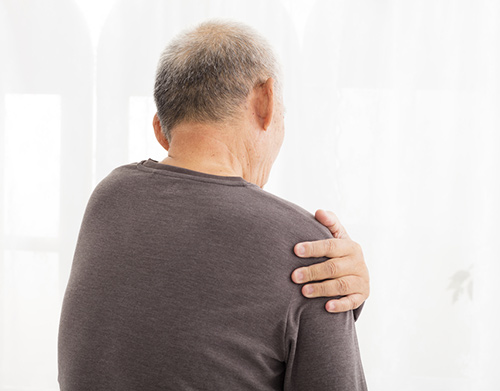 Maybe you fall and injure your shoulder? Or maybe you develop a nagging pain in your shoulder and find it hard to do everyday tasks? Either way, you're told to see an orthopaedic surgeon. You do a quick Google search and see that Prairie Orthopaedic & Plastic Surgery in Lincoln, NE is a top result.
Here's why you should choose Prairie Orthopaedic for your shoulder care:
Experience
Dr. Hurlbut and his team of orthopaedic experts diagnose and treat both the most simple and complex shoulder injuries and conditions. Shoulder care is one of Dr. Hurlbut's passions, and to quote, Dr. Hurlbut says "I continue to enjoy all aspects of orthopaedic care but I especially like the challenges of treating complicated shoulder problems." All of our providers continue to study their fields of orthopaedic surgery to ensure that they are providing the best care possible. These educational efforts bring in the most up-date-treatments and techniques to Lincoln, NE.
Comprehensive Care
Not only do we have a team of specialized orthopaedic surgeons, but we also have teams of physician assistants and physical therapists to bring you complete, comprehensive care. The benefit of choosing Prairie is that there isn't a delay in communication between your providers meaning that you can get the care you need, when you need it.
Range of Treatments
Our rehabilitative strategies are customized to meet your specific needs and offer you the most advanced treatment options for recovery of maximum mobility, strength, and return of function. If surgery is necessary for treatment, we are specialized in shoulder arthroscopy, shoulder and joint replacements, rotator cuff repairs, and fracture surgery. However, not every condition requires surgical treatment. Those patients may still benefit from a consultation with our experienced physical therapists.
Patient Oriented
All of our treatments are centered around giving you, the patient, the best outcome possible. Our doctors are committed to providing exceptional care and that starts with listening. We know how busy you are, so we are dedicated to having efficient communication and treating you in a timely manner. However, we do take the time needed to ensure that you are properly educated about all of your treatment options.
Choose Prairie Orthopaedic
If you're at the point where your shoulder injury or condition is impacting your ability to live a normal, pain free life, a visit to Prairie Orthopaedic & Plastic Surgery is in order. Our team has both the skills and knowledge needed to successfully diagnose and treat your shoulder problem and get you back to your routine. If you're ready to receive excellent care from excellent providers, please give us a call at 402-489-4700 to schedule a consultation.