What is a Hand Surgeon?
Our hands serve many purposes – they help us eat, write, dress, drive, craft, grasp a tennis racquet, a paintbrush, and more – and, to work properly, require sensation and movement in the muscles, tendons, and joints. However, when a problem with one's hand occurs, a substantial amount of care must be paid to all the different types of tissues to ensure that future function remains possible.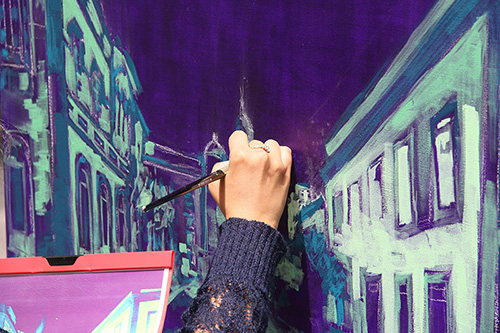 There are some hand surgeons that treat both adults and children, as well as others that specialize in either adult or pediatric orthopaedic care.
Visiting a hand surgeon is an excellent idea if you're experiencing any type of pain or discomfort in your finger(s), hand(s), wrist(s), or forearm(s). Hand surgeons devote virtually all of their time studying the anatomy of the hand, examining injuries and ailments, and treating a diverse array of issues that they truly are specialized experts within their field.
It's also important to note that, just because you have opted to visit a hand surgeon, that doesn't necessarily mean that you will need to undergo surgery of the hand. Hand surgeons quite often are able to recommend non-surgical interventions and treatment options, which might include medications, injections, braces, splints, physical and/or occupational therapy to help reduce or eliminate pain AND assist in restoring movement and function.
Some of the most common examples of conditions that a hand surgeon would treat are : carpal tunnel syndrome; cuts on the fingers, hands, and or wrists; sports injuries of the hand and/or wrist; traumatic hand injuries; tendon and nerve repair in the hand and fingers; creating fingers from toes and other joints…and much, much more.
If you're suffering with hand pain or discomfort, or have injured your hand(s), please don't hesitate to give us a call. Here at Prairie Orthopaedic & Plastic Surgery, Dr. Machado and Dr. Hurlbut – along with their highly trained support staff and therapists – are experts in the field of hand surgery and are happy to assist you with all your upper extremity orthopaedic needs!
source: aaos.org