It takes time to return to everyday activities after a knee replacement. The best way to get back to your lifestyle and speed up the healing process is to properly participate in rehabilitation. After you've recovered, you'll be able to resume most activities, but there are some activities that you may want to avoid like high-impact sports. At Prairie Orthopaedic & Plastic Surgery, we want to help you resume your daily activities as safely and successfully as possible. With that in mind, here are some recommendations for caring for your knee after a knee replacement...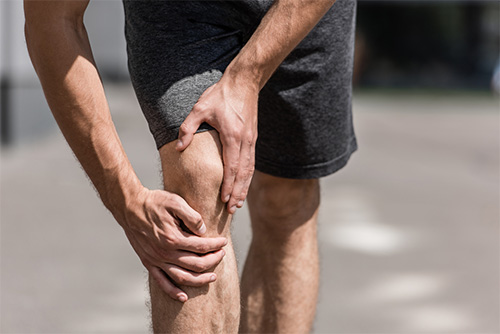 Candidates for Knee Replacement
While there are recommendations for surgery based on pain or disability, there is no specific age when it comes to knee replacements. A large portion of individuals who choose to get a knee replacement are between the ages of 50 and 80, but recent advancements have made the procedure more accessible to younger patients. In fact, there is now something known as a "thirty-year knee" that well surpasses the typical 15-year lifespan of traditional knee replacement hardware.
Hospital Discharge
Depending on your recovery after the knee surgery, you'll most likely stay at the hospital for 1 to 4 days. If it's an outpatient setting, you can be released that day. Before you are discharged, you have to be able to complete the following tasks…
Get in and out of bed by yourself
Have manageable pain control
Be able to eat, drink, and use the restroom
Walk with an assistive device (cane, crutches, walker)
Be able to do at-home exercises
Understand knee precautions
You'll likely stay until you can safely do these activities. There may be some instances that you're transferred to a rehabilitation facility or skilled nursing center. Once you're ready to go home, you'll be given instructions on how to properly care for your knee.
Recovery at Home
Once you're at home, you'll need some help from a family member or caregiver. Here's how to prepare your home before you return…
Rearrange furniture so you can maneuver with a cane, walker, or crutches
Remove any throw rugs or area rugs that could cause you to slip
Get a good chair
Install a shower chair
Use assistive devices such as a long-handed grabbing tool to avoid bending over
Resuming Normal Activities
Once you get home, you should stay active, but don't do too much too soon.
Driving - It is safe to start driving when you are no longer taking opioid pain medications and when your strength and reflexes have returned to normal.
Sleeping - You can safely sleep on your back, side, or your stomach.
Return to Work - Depending on how extensive your job is you may be able to return in days or several weeks. You may have to opt-out of physical tasks for a while.
Sports and Exercise - Follow the exercises prescribed to you by your physical therapist. In most cases, you need to do these exercises for at least two months after surgery. Riding a stationary bike, walking, and swimming are great exercises to slowly ease your way back into your active lifestyle.
Closing Thoughts
If you think that a total knee replacement may benefit you - or someone you love - please give Prairie Orthopaedic & Plastic Surgery a call to schedule a consultation. Dr. Hurlbut and Dr. Byington are Lincoln's top choices for both traditional knee replacements as well as the highly innovative "thirty-year knee" that's revolutionizing knee replacement procedures around the world. If interested, please contact 402-489-4700.
References: Activities After Knee Replacement, OrthoInfo