New Year's resolutions should be achievable and exciting, not something that you dread and despise. Even when it comes to diet and exercise you can find ways that'll make you motivated or hopeful for creating a healthier lifestyle. Here are some tips for setting achievable resolutions…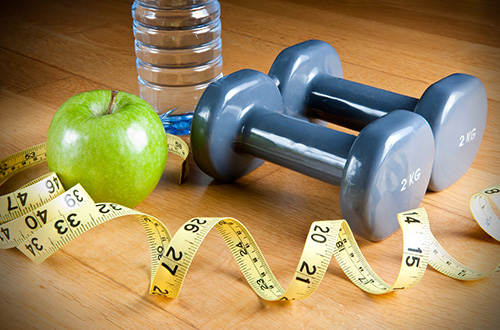 One of the biggest mistakes when setting resolutions is starting off too big. Allow yourself to gradually work up to be where you want to be. If your goal is too big, you're most likely going to set yourself up for failure and fall short.
Your mind is on the wrong goal if you're striving for perfection rather than progress. Most people won't reach their goal if they realize that is impossible to be perfect. Instead, take it day by day.
Find an activity that you like to do and are willing to fit into your schedule. For example, do something like taking a walk, biking, or some kind of sport. By choosing something that you like to do, you are a lot more likely to find the motivation and put in the effort to actually do it.
Improve your mental health
So much is said about your physical health, but not a lot about your mental health. Improving your mental health will naturally increase your feel-good chemicals and make you feel better about yourself. You'll be more alert and be motivated to do more.
Results don't happen overnight and you have to be willing to accept that it takes time for your body to change. Depending on your goal it could be months or even years down the line before you get to where you want to be.
Fueling your body with healthy foods will improve your mood, drive, and focus. Choose foods that are nutrient-dense and high in quality protein.
Don't cut yourself off from your favorite foods. Instead, eat in moderation. Follow the 80/20 rule. Eat healthy 80% of the time and then allow yourself to "cheat" with your favorites 20% of the time.
Sleep impacts every facet of your life. If you don't get enough sleep, it can lead to some serious consequences. In fact, studies have shown that a lack of sleep is more likely to lead to obesity, heart disease, and depression. With that in mind, it's crucial to give yourself enough time and a comfortable environment to get a good night's sleep.
It's easier to achieve a goal when it's specifically laid out. Use the SMART method when deciding — Specific, Measurable, Attainable, Realistic, and Timely.
Know what's working and what isn't
As you work on your resolutions, track your progress. Make a list of what is and what isn't working. Choose one of the items on your list that isn't working and try to improve that one skill. Once you feel like you've grasped that struggle, move on to the next.
Closing Thoughts
While most New Year's resolutions are only kept for a short period of time, these achievable resolutions are sustainable ways to improve your health for many years to come. To ensure that you maintain your health, meet with our qualified providers at Prairie Orthopaedic & Plastic Surgery, PC in Lincoln, NE. We are equipped with a highly skilled team of providers and physical therapists who are committed to offering excellent orthopaedic care. To schedule a consultation, please call 402-489-4700.